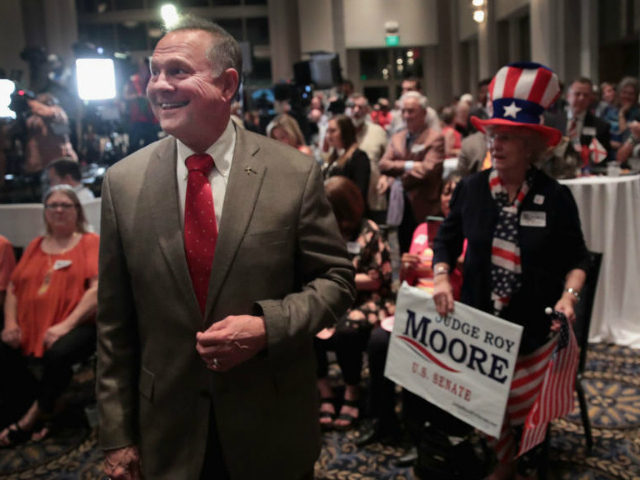 Today, we're celebrating a great victory for faith and family.
Judge Roy Moore has clinched the Republican nomination in a critical run-off election in Alabama. He will now be the GOP nominee for the Senate in the election that will fill Attorney General Jeff Sessions's former seat.
And he did it as the outsider candidate.
The GOP establishment was against Moore, and the president (and vice-president) even went to Alabama to campaign for Moore's opponent.
In Moore's corner were some of the biggest names defending faith and family – like Dr. James Dobson, Mike Huckabee, Sarah Palin, and yours truly.
CAAP was instrumental in educating voters in the days leading up to the election. Thanks to your donations, we were able to visit Alabama several times and meet with pastors and other African American leaders.
A friend of CAAP is the GOP candidate for a Senate seat. And your prayers and support helped put him there.
Click here to watch as Rev. Owens campaigns for Judge Moore…
Of course, we're not done yet.
Judge Moore's runoff victory is a win for marriage, life, and family, but there's still the general election ahead. A win there will be a sign that Americans are ready for a return to Christian values.
And CAAP will still be working to educate voters before election day. You've seen how powerful this message can be. Please consider a donation today to help us continue our outreach to black pastors and leaders.
Thanks to your prayers and support, we have a reason to celebrate today. Let's keep this momentum going through November.