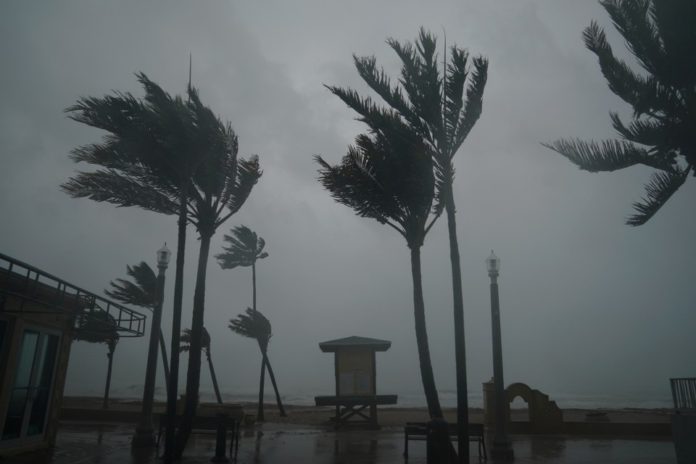 Labor Day weekend is usually a time when we plan an outing with family and friends (or maybe a chance to take advantage of weather – or sales – before the end of summer). But while we enjoy this holiday weekend, our thoughts are also with the people of Texas and Louisiana.
If you spent the past several months worrying about the divisions that have been tearing at the fabric of our country, there is one source of comfort to be found in the response to the tragedy in Texas and Louisiana.
All over this nation, people are opening their hearts and doing what they can to help the victims of the hurricane.
It's a sign that the charity and unity of the American spirit are still alive and well.
Deborah and I, in particular, feel an especially close tie to the people of Texas. We've done a lot of work for CAAP in the state, can boast three board members from Texas, and are proud to have a long list of friends and CAAP partners in that state.
That's why we feel called to help the victims of the hurricane.
After praying and meditating on what we could do, we decided to start our own fundraising campaign. That's why we launched the CAAP Hurricane Relief Effort.
We are using our many friends and partners in Texas to ensure that donations go directly to the people who need it. If you would like to donate, please click here to go to our secure donation page (we now take electronic checks). You can also send your check made out to the CAAP Hurricane Relief Effort to:
Coalition of African American Pastors
2654 W. Horizon Ridge Pkwy, Suite 139
Henderson, NV  89052
President Trump has declared this Sunday to be a National Day of Prayer for the victims of Hurricane Harvey. In his statement to the nation, the President specifically mentioned the many Americans who have already stepped forward to help:
"From the beginning of our nation, Americans have joined together in prayer during times of great need to ask for God's blessing and God's guidance.  When we look across Texas and Louisiana, we see the American spirit of service embodied by countless men and women."
"Families have given food and shelter to those in need.  Houses of worship have organized efforts to clean up communities and repair damaged homes.  People have never seen anything quite like this.  Individuals of every background are striving for the same goal: to aid and comfort people facing devastating losses.  As Americans, we know that no challenge is too great for us to overcome – no challenge. We invite all Americans to join us as we continue to pray for those who have lost family members and friends, and for those who are suffering from this great crisis."
CAAP will be praying for those affected by the hurricane and working to get people the help and resources they need. And we aren't planning to forget about our friends in Houston and the Gulf once the waters recede and the news moves on to other things.
I assure you that every dollar sent for this effort will go directly to the people in Houston. We can't emphasize enough that we need your help today to answer the calls we have received from the people in need in Houston. Please mail your check today or give online right away. No donation is too large or small and every gift is appreciated. Please let us hear from you today.
The CAAP Hurricane Relief Effort is our way of doing what we can to help our brothers and sisters who have lost so much in this tragedy. Please join us in sending our prayers and our donations to those in need.