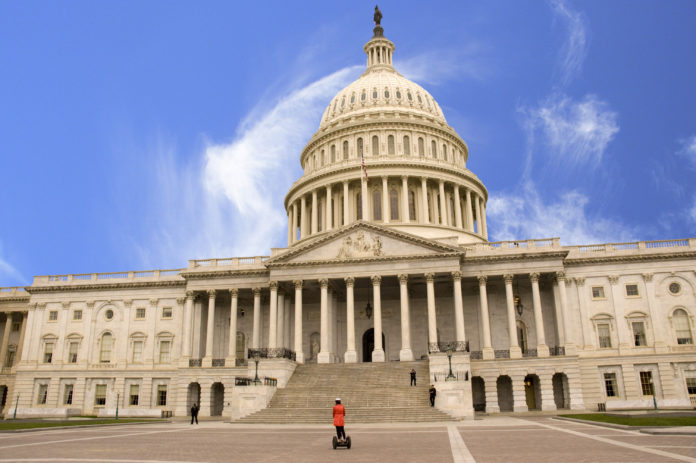 Prayer will overcome fear and doubt.
That's what keeps going through my mind as I consider the problems all around us.
This week, Deborah and I are headed to South Korea, where we were invited to attend an American Clergy Leadership Conference – International Convocation.
With your help, CAAP was able to place an ad and an open letter in The Washington Times Special Section on North Korea, In it, we ask Kim Jong-un to end the oppression of his people. You can read the letter in its entirety here. At one point, I tell the North Korean leader:
Notice that I do not ask you to grant these freedoms to your citizens, but only to recognize them. That is because it is not in your power to grant them. They belong to the people of North Korea (and to every man, woman, and child on this Earth) by the grace of God and our shared humanity. They are not rights granted by the government, but are given to us by our Creator. And while unjust men may jail, oppress and kill those who choose to exercise these human rights, they have no power to unmake the rights themselves.
We were already at the Times for our CAAP leadership meeting, which you helped make happen, when the idea to include CAAP's ad about "Shift" and an open letter in the Special Section on North Korea came up. It was too good an opportunity to miss. The open letter and advertisement in the Washington Times have been published, but we are still raising funds to pay for it before the bill is due this month. If you agree that this message must get out, please make an immediate contribution of $50 or more to help us fund this critical ad. 
It's no coincidence that I speak so passionately about human rights and natural law in this letter. It's part of the "Shift" that we've been talking about in our recent messages.
Not long ago, I wrote to you about how our country needed to change our way of thinking. The negativity and shallowness of our moral reasoning has left the country spiritually bankrupt and ripe for conflict. We need a shift back to God. That is the essence of our "Shift to Greatness" initiative.
This "Shift" initiative is focused on repairing the racial divide in our country, and thereby repairing so many broken relationships. It represents healing and a much-needed change in our political discourse.
The "Shift to Greatness" program includes a symposium in Washington, D.C, a special section in The Washington Times about "Shift" and a nationwide tour to bring this message to cities throughout this great country. I have asked William, Jr. to oversee this project and work with our strategic partners to make our "Shift to Greatness" program a success. You will hear more from William Jr. in the coming days.
Deborah and I are calling on you to help our country Shift to Greatness and Shift back to God. We need your help to fund a revolutionary movement that can spread healing and understanding and fight back the voices of division trying to tear our nation apart. Please make a donation of $1000.00, $500.00, $250.00, $100.00 or even $10.00 today and help us grow the "Shift" campaign!
This is the voice that has been missing from the national dialogue. And it is our duty to bring reason, compassion, and God back into that conversation.
During our recent meeting in Washington, D.C., which was made possible by you, we discussed many exciting projects related to the "Shift to Greatness" initiative, including a special insert in the Washington Times, a bus tour, and a book. We're looking forward to sharing all of these events, large and small, but we need your help.