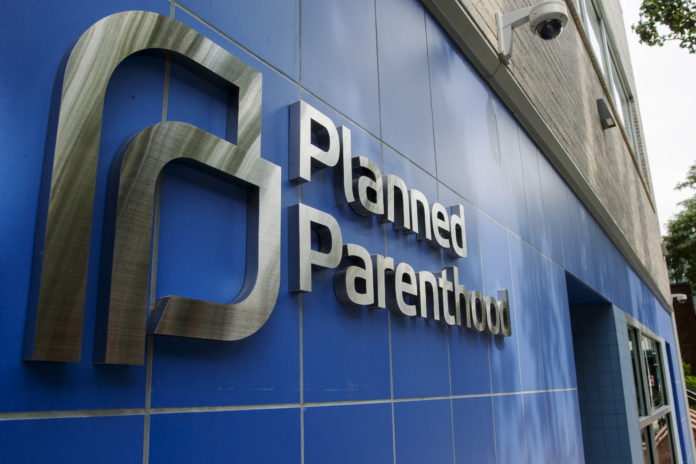 If Democrats cared half as much about the Constitution as they do about protecting Planned Parenthood, what a different country this would be.
After all, when it comes right down to it, the opposition to Judge Gorsuch is based entirely on the concern that he'll be a pro-life justice who will defend religious liberty and reject government efforts to shove transgender rights into our bathrooms and showers.
In other words, the Left can't stomach the idea of someone with our values on the Supreme Court. And Senate Democrats are doing whatever they can to stop or stall Judge Gorsuch's confirmation.
Meanwhile, let's look at what they're defending so passionately. Abortion has been devastating to the African American community. African American babies are aborted at a greater rate than any other demographic.
And African American women are suffering as well. Consider the story of Cree Erwin. Days after a botched abortion at a Michigan Planned Parenthood, Cree died in her mother's bed. Only 24-years-old, Cree left behind a one-year-old son. The grief and sorrow in her mother's voice as she calls 911 to save her daughter is heartbreaking.
Worse yet, some believe authorities tried to cover up the reason for Cree's death because they didn't want Planned Parenthood to get the blame and bad press.
It's so typical that politicians would put the interests of Planned Parenthood above an unknown black woman who died because of Planned Parenthood's mistake.
It's time that we said "Enough!" to these political games and the Democrats' infatuation with Planned Parenthood. The fact that billionaire George Soros (who donates millions to Planned Parenthood) is accused of funding opposition to the Gorsuch confirmation gives a glimpse of the money and influence behind this morally bankrupt campaign.
Help us send a message to Washington by contacting your Senator directly in support of Judge Gorsuch.
Just click on this link, and go to our advocacy form. It's easy to send a letter to your Senators, we've also included a sample letter that you can add to and change.
Senate Democrats are hoping the public will accept their efforts to block Gorsuch. We must let them know that the voters won't forget about this. Click here now and send your letters today! Then share our message with your friends and family and urge them to write to their Senators as well.
We need a Supreme Court willing to defend Christian values. That's why this confirmation hearing is so critical. Please help CAAP stand for our faith and oppose a Court picked by the likes of Sen. Schumer, George Soros, and Planned Parenthood.